On-Call IT Support Desks Service in Flint, MI
---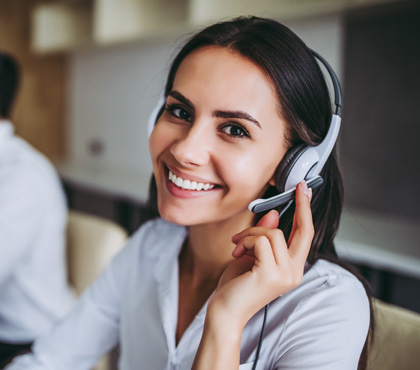 Our experienced desktop support specialists are there when you need them.
From a simple password reset to diagnosing complex technical issues, the experienced technical specialists at Symplex-IT Consulting are trained to resolve any of your IT inquiries fast. Our team understands that we rely on IT to stay connected with our clients, customers, and colleagues. So, when issues arise, it can have a significant impact on service levels, productivity, and even company profits. For this reason, we offer IT support desk solutions that'll help you every step of the way if problems do happen.
---
We Work Quickly to Reduce IT Disruptions
We understand that IT problems can cause headaches and interrupt daily business operations. Our team will work quickly and efficiently to ensure we resolve any problems with minimum disruption to your organization. With our approach to desktop support, we can customize services that meet the needs of your organization.
Minimize Downtime and Boost Productivity With Our Desktop Support Team
When you need IT support, you need an experienced team that can help resolve issues fast. The team at Symplex-IT Consulting has over 23 years of experience in the IT industry and understands the resources needed for excellent technical support. With our experience, we have resolved a wide range of IT problems, from basic issues to extremely complex problems.
---
We Can Help You Streamline Operations
Our IT support desk team has been able to streamline organizations, minimize disruptions for end-users and businesses, and help save companies money. Our staff of experienced IT professionals is on-call, 24/7 for whenever you need them for customized IT support. With our specialized support and fast troubleshooting, we have an IT solution for every challenge.
We Provide Free Consultations
---
Decrease downtime caused by IT problems with desk support services from the
Symplex-IT Consulting
team. Contact us at
(810) 845-4750
today for a free consultation and to learn more about how our IT solutions can help keep your business running.