Keep Credit Card Data Secured While Remaining PCI DSS Compliant in Flint, MI
---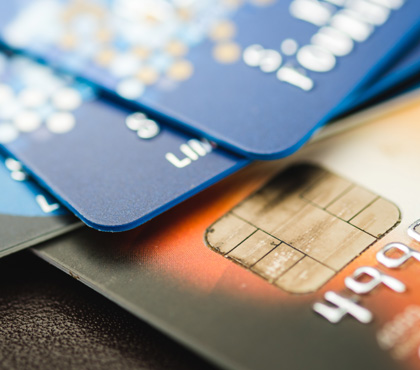 We have the knowledge and expertise to advise organizations on PCI DSS compliance.
If you have a business or organization that accepts, stores, and processes credit card data, then it's at high risk for credit card fraud and theft. Credit card brands such as Visa and MasterCard require a Payment Card Industry Data Security Standard (PCI DSS) compliance validation. At the Symplex-IT Consulting, we can make sure that your business is PCI DSS compliant so that your customers can stay safe from security breaches.
---
We Can Help You Analyze Your PCI Environment
PCI DSS sets the requirements for many organizations to accept, store, process, and transmit cardholder data safely and securely, which helps prevent fraud and data breaches. Understanding PCI DSS compliance can be overwhelming, which is where we come in. We can help define your organization's PCI environment, determine any gaps in compliance, and provide proof that you're PCI DSS compliant once we've completed the job.
Our Goal with PCI DSS Compliance is to Build and Maintain a Secure Network
With any growing business, the safety and security of your clients and customers' information and data is typically a high priority. At Symplex-IT Consulting, PCI compliance services utilize a comprehensive checklist to ensure the safety of your customers' financial information and your business. From protecting stored cardholder data and updating anti-virus software to installing firewalls and restricting access to cardholder data – our team has the expertise and understanding of what it takes to keep your company PCI DSS compliant.
---
We Have the Tools To Help You Reach Compliance
With over 23 years of experience, our certified professionals will regularly test security systems and processes to ensure there are no breaches in security and data. We implement strong access control measures to ensure that cardholder data is safe at all times. From PCI risk assessments and compliance training to gap analysis and report on compliance, we will work to reduce your costs and improve overall security with our services.
Contact Us Today for a Free Consultation
---
If your company intends to accept, store, process, and transmit credit card data, then it's essential that you are PCI DSS compliant. At Symplex-IT Consulting, we go the extra mile to ensure your business and customer data is protected. For more information on our services, call us at
(810) 845-4750
today for a free consultation.