Bridge Safety Gaps With Network Security Solutions in Flint, MI
---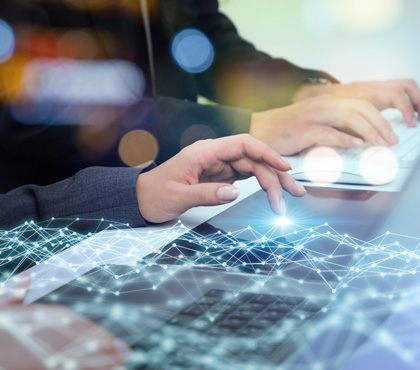 Turnkey IT security and compliance services offer you complete peace of mind.
As a business, nothing is more important than protecting yourself from the growing threats that the online world is currently facing. Every day, malicious hackers and security intruders are designing new ways to exploit any vulnerabilities in your system to gain access to sensitive information like financials, company information, and customer data. And if you're not equipped with the right protection, you could be risking it all.
At Symplex, we offer turnkey network security services that not only protect your systems today, but they also provide you with protection for tomorrow's threats too. Let's work together to get started on evaluating your system's current security levels and identify any potential vulnerabilities or gaps in your network security. Through an intensive combination of penetration testing, social engineering, and vulnerability assessments, we'll get to work analyzing your systems and designing security solutions that keep you and your customers safe from data theft, malware, and so much more.
Regardless of your business or industry, or the size of your enterprise, we can work with you to ensure that your network is always secure. Whether it be patient information or payment information, we'll help you implement the security that you need to remain safe from all online threats.