Protect Your Sensitive Data With Comprehensive Social Engineering Assessments in Flint, MI
---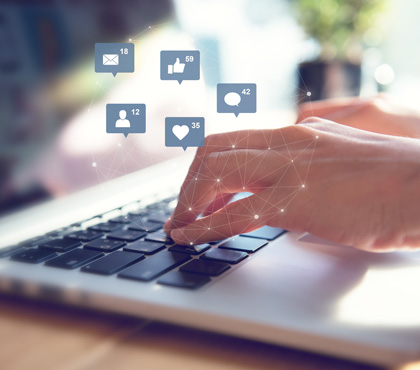 Test the level of security knowledge and training that your employees have.
Companies go to great lengths to protect their private information and data with firewalls and security systems. However, for those seeking to access your company's private data, password phishing, and other attempts to manipulate employees into divulging private and additional information are quickly becoming the most effective option. While these methods are immune to traditional security measures, Symplex-IT can take proactive steps towards prevention through our social engineering services.
---
Our Team Uses Innovative Methods for Accurate Assessments
At Symplex-IT Consulting, we offer social engineering assessments that can help your organization evaluate the risk of any attacks you may face. One of the most common methods of attack is phishing. Individuals who become targets are contacted by email, phone, or text by someone pretending to pose as a legitimate institution. The attackers will try to lure the individuals into divulging sensitive information such as banking information, company data, passwords, and more. We use a variety of methods, insider knowledge, and trends in phishing to develop realistic scenarios that'll tempt employees to divulge sensitive information. During this process, our team will identify any breakdowns we discover and then will implement a remediation strategy that will help strengthen your security.
Let Us Help You Avoid Any Unwanted Internal Security Breaches
When you partner with Symplex-IT Consulting, you're getting a company that has decades of experience in the IT industry. We tailor each assessment to the organization's unique needs based on attack vectors and the end objective. From increasing employee security awareness to mitigating attacks, we complete all of our testings in a controlled environment to ensure complete accuracy. Once we gather the results, it will provide us with the information need to implement actionable remediation strategies.
---
We Assess All Parts of Your Company's Network for Security Breaches
With each social engineering assessment we perform, our team will evaluate how effective your current security awareness training is throughout your organization. Our team will assess your company's exposure to frequent network intrusions, analyze employee awareness and response, and advise your organization on how to improve your current security situation.
Call Today for a Free Consultation
---
With our experience in performing social engineering engagements for a variety of organizations, the team at
Symplex-IT Consulting
has increased employee security awareness and decreased internal threats. For more information on our services, call us at
(810) 845-4750
to discuss the security goals for your business.